Our programs
"Children are the world's most valuable resource and its best hope for the future" – John F Kennedy
Basil Woods Early Learning Academy

Basil Woods Preschool Academy seeks to provide high-quality education to young learners through a combination of world-class infrastructure, qualified and committed facilitators, innovative curriculum, use of technology and novel interventions designed to improve the learning outcomes. Our curriculum and teaching methodology are designed to kindle the inquisitiveness of children and to make learning "rich, real and relevant."
The Basil Woods preschool program covers all the aspects of early childhood development including sensorial learning, cognition and creative abilities, language, Mathematics, Geography, Science, practical life with personality development, Yoga and Value education.
Children work in groups and individually in an integrated environment, to explore the world of learning and develop their maximum potential. Every material in a Basil Woods classroom kindles the natural curiosity of the child and enables immersive learning.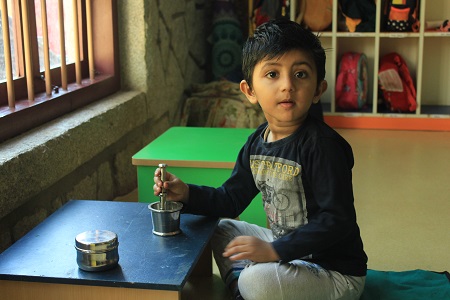 Toddlers / Playgroup
Age: 21 months to 33 months

Mont 1 / Nursery
Age: 33 months to 45 months

Mont 2 / LKG
Age: 45 months to 57 months

Mont 3 / UKG
Age: 57 months to 69 months

Extended care program
Age: 1 year to 10 years

Basil Woods corporate creche program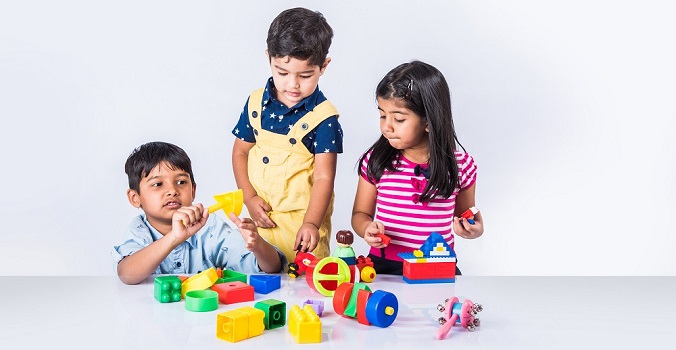 Basil Woods Creche is a comprehensive child day care program for young parents at corporate campuses. We provide an end-to-end solution to set up child-friendly daycare environment, design series of activities to cater to the physical, emotional and social  development of children and ensure seamless implementation of the program on daily basis.


Peace of mind while at work
Parents learn the methodology / pattern of teaching the child
Parents save time, energy and efforts by getting the child to their workplace or nearby instead of dropping them elsewhere
Reduces attrition of employees
Less absenteeism from work
A safe environment for the children of the office employees