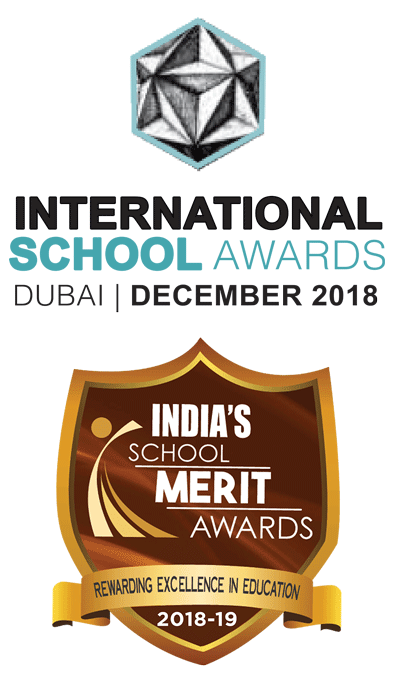 Two nominations at the International School Awards, Dubai.
Selected as one among the top preschool-cum-daycare centres in India for the second consecutive year, by Education Today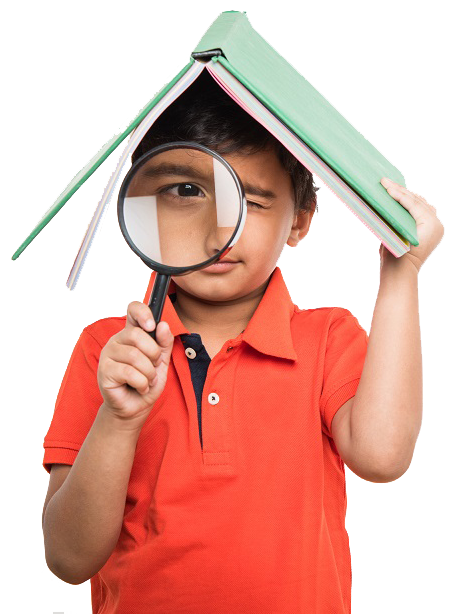 PQ+IQ+EQ+SQ

Math. Mindfulness.
Gross motor skills. Generosity.
Cognitive abilities. Conscious empathy.
Filling the gaps.
Preparing your child for life.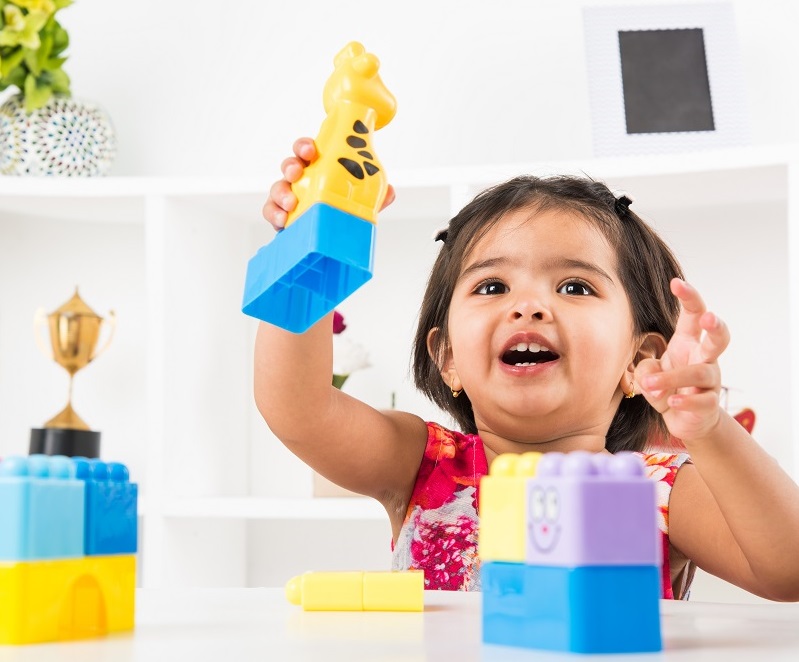 Basil Woods Juniors (Preschool Academy)
Where curious minds grow!
Learning is a journey that started the moment your little one first opened its eyes. At first, the world was a blur, but with the touch of loving hands and soothing words, your child learned to see all the colours of the beautiful world around.
At Basil Woods Preschool Academy, experienced and caring hands guide your little ones on their journey of learning to make sure each day at school is exciting and enriching.
Basil Woods Corporate Crèche Services
Your little ones' home away from home
Wondering how to make sure your little one gets the best care even when you're not there? At Basil woods crèche, we offer your child a home away from home. Your little one learns, plays and grows in a safe and stimulating environment while you enjoy peace of mind at work.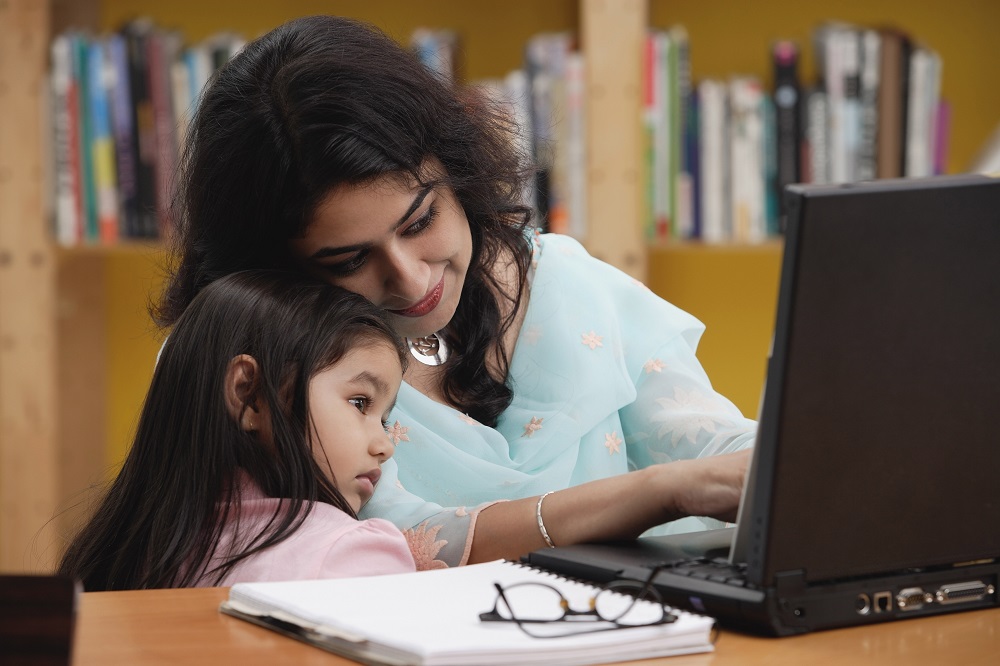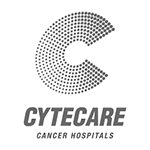 A sneak peek into a day at Basil Woods
It's a good day at Basil Woods everyday!

Activity Period
Our little ones transition smoothly from the home environment to school, with teachers setting the mood for all the learning and excitement that lies ahead!

Circle time
Our kids grow in confidence, speaking, listening, thinking and social skills through fun-filled discussions at circle time every morning

Phonics/Language
Our children learn letter sounds, reading and writing the fun way- the 'Jolly Phonics' way!

Puppets/Story time
Our tiny tots enter the fascinating world of stories with friendly puppetswhile building vocabulary and imagination

Field trips
Learning happens best when it's experiential and hands-on. Our children enjoy learning and make lots of memories with carefully planned trips and visits.

Outdoor Play
30 minutes of vitamin D with sand play, free play or structured play makes sure our kids are active, healthy and happy all day long!

Theme time
A new and exciting theme each month ensures learning across a variety of topics and keeps our little ones engaged and motivated to learn something new every day!

Art & craft
Our little ones explore the creative genius within with theme-based art and craft activities.

Gardening
Our little ones connect with mother nature while developing gardening skills as well as math, science, art and other concepts through a learning-by-doing approach.

After School programs
From Yoga to Shloka chanting and Bharatnatyam to Kathak, our tiny tots enjoy a wide variety of activities and learn skills that last a lifetime!
The Basil Woods Advantage
Where vision meets experience

Well researched curriculum
An engaging and a scientifically designed curriculum by highly reputed academicians with decades of experience in early education.

Award winning preschool program
Selected as one among the top upcoming preschool-cum-day care centres in India by Education Today

Experienced academicians
Teachers and facilitators specializing in early childhood education

Holistic early childhood development
A comprehensive curriculum that nurtures physical, emotional and cultural development

Child centric environment
A safe learning environment carefully and lovingly designed specifically for curious little minds.

Extended care
Crèche facility for extended care that goes beyond the ordinary.

Reputable associations and partnerships
Conceived by the team of ISKCON Bangalore

Wholesome and nutritious food
Food that's fresh, healthy and full of flavour to keep little tummies full and little tongues happy!
What parents say about us…
The proof of the pudding is in the eating!
"I am delighted to see Param's vocabulary and conduct improve by leaps after starting at Basil Woods."
"Preschool education in Basil Woods school is different than other schools, the values and the learning they provide is very helpful for my child's growth."
"My child is very happy and excited every morning to go to Basil Woods and has picked up small sentences very fast!"
Spreading our wings. Enabling a smarter generation of children.
Corporate office
No 48/10, 13th Cross, 8th Main Road, Malleshwaram, Bangalore-560003
+91  78469 09009
Bhubaneswar, Odisha
484, 5th sector, Neeladri Vihar, Bhubaneswar – 751021
+91 9986316108
Malleshwaram, Bangalore
No 48/10, 13th Cross, 8th Main Road, Malleshwaram, Bangalore-560003
+91 90367 16108
Kalyan Nagar, Bangalore
#838, 3rd A Cross Rd, HRBR Layout 1st Block, HRBR Layout, Kalyan Nagar, Bengaluru, Karnataka 560043
Manikonda, Hyderabad
#259, Block H (Opp : Anuhar Morning Raga ) Road No : 25, Alkapur Township, Manikonda, Hyderabad. 
PVS Kalakunj, Mangalore
#Basil Woods Gokul Juniors Preschool
Mangalore – 575003
Kodigehalli, Bangalore
235, 7th cross, Canara bank layout, Kodigehalli, Bangalore – 560 097
+91 95382 98988
Varthur, Bangalore
Beside Govt. Hospital, Varthur, Bengaluru – 560087
+91 63649 04888
Bhubaneswar, Odisha
#6, K-7, Kalinga Nagar, Ghatikia, Bhubaneswar – 751019
+91 9483816108
Ahmedabad, Gujarat
Hare Krishna Mandir campus
Bhadaj
Ahmedabad – 380060
+91 9712512524
Basil Woods @ Atkins
Prestige Lansdowne Complex, Ali Asker Rd, Vasanth Nagar, Bengaluru, Karnataka 560051
+91  78469 09009
Basil Woods @ Cytecare
Near Bagalur Cross, BSF Campus, Yelahanka, Bengaluru, Karnataka 560064
+91  78469 09009
Basil Woods – Your perfect parenting partner!
An early learning initiative conceived by the team of ISKCON Bangalore